Want to improve productivity, collaboration, and multitasking? Check out these recent Google Workspace updates! Read below for information about new innovative tools and app improvements, like an upgraded appointment scheduler for Google Cal and more.
Google Cal's Enhanced Appointment Scheduler
Google Calendar's new and improved appointment scheduler makes it super easy for others to book appointments with you, especially for Fordham undergraduate advisors. Simply turn on appointment schedules, create and customize your appointment schedule, and share your booking page so others can choose what works best for them from the appointments you've made available. 
The Advising team is now using the new appointment schedule feature. Google Calendar appointment schedules are an important tool for managing meetings with students. Advisees will be able to see and choose from available time slots using your booking page, making scheduling a breeze.

Edit Microsoft Office files in Google Drive without Switching Formats
Google Workspace is now compatible with Microsoft Office! Google Drive can now open, edit, and save Word, Excel, and PPT files without having to convert them to Google formats. Prefer to edit with Google? You can still convert Word, Excel, and PowerPoint files into their Google equivalent at the click of a button. This update allows all members of the Fordham community to move files between their local or cloud version of Microsoft Office and their Google Workspace account with ease.
Updated Gmail Interface
You may have noticed that the Gmail interface received a face lift over the summer. The new layout integrates Chat, Spaces, and Meet into the left main menu, making it easy to stay connected across all apps. Hover over an app icon for more information or collapse panels for a streamlined view. You can also customize your right side panel for quick access to other Google Workspace tools like Calendar.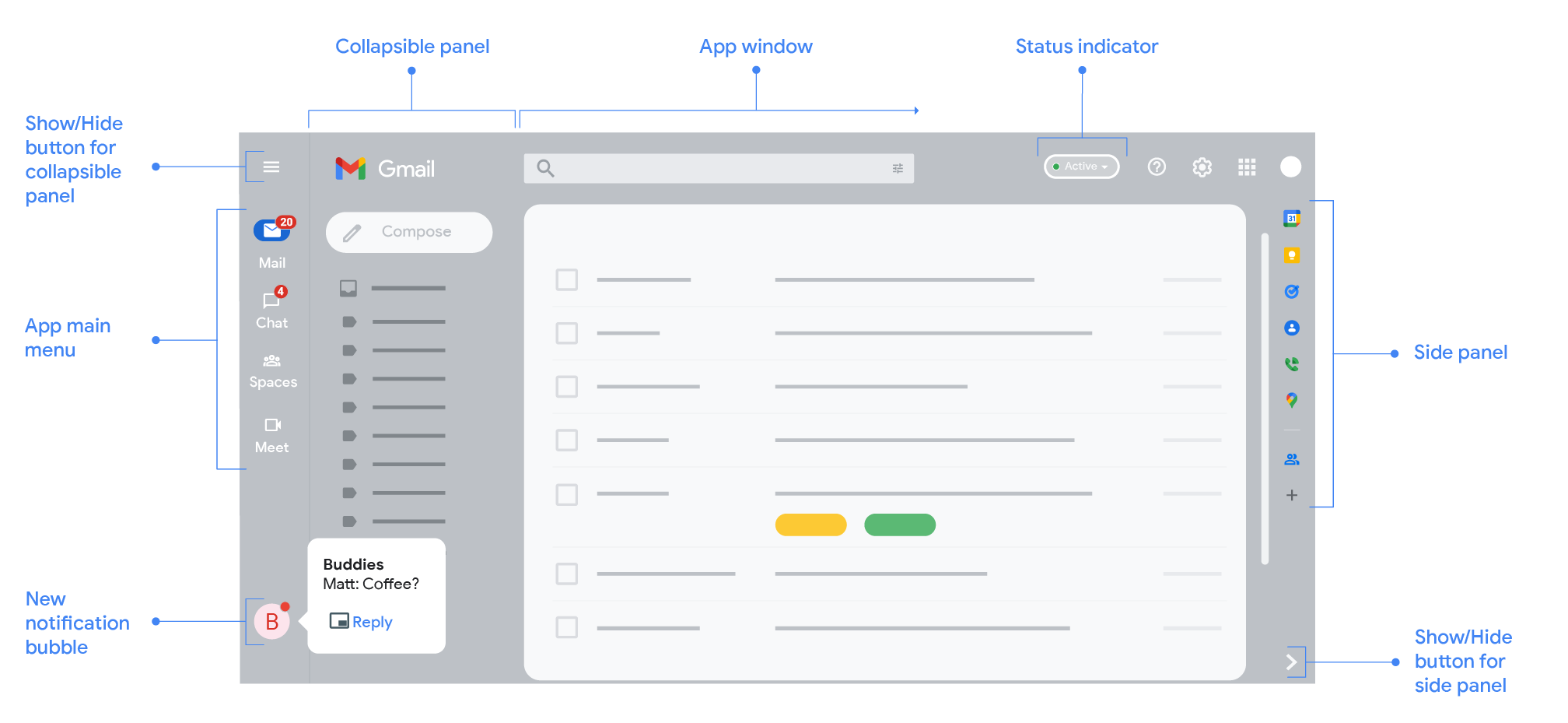 Google Duo joins Google Meet
Google's video calling app, Duo, is merging with its video meeting app, Meet. Later this year, Google Meet will have the features of both apps, making it a single solution for video calling between friends and meetings with large groups. Some additional features to rival Zoom include: virtual backgrounds, in-meeting chat, and captions.
More Technology Training and Resources
Want to learn more about Google Workspace and our tech resources? Check out IT's upcoming training events, the Google Workspace Learning Center, and Fordham's free LinkedIn learning access!